The most remote areas of the Cordilleras are connected to the city of Baguio and the rest of the world thru Halsema Highway or the Cordillera Mountain Trail. It is the highest altitude highway in the Philippines with its highest point at 2, 255 meters above sea level.
Due to slippery roads and frequent landslides during the rainy season, not to mention the heavy fog that hungs around these mountains, this highway is considered to be one of the most dangerous roads in the world.
So imagine my apprehension as our September Sagada trip came nearer what with Philippine typhoon season and all. Exactly, how to get to Sagada the easiest and safest way? I can't really say. We may have gone thru the Banaue-Bontoc-Sagada route on the way to this top tourist destination (The land of Kiltepan Sunrise, Sumaguing Cave and Hanging Coffins!) but it was just more convenient to do the Sagada-Baguio-Manila road on the way back home. Hence, "Hello, Halsema!"
We must have travelled the entire mountain range, and yes, the bus seemed to be climbing higher and higher and rounding crazy bends, and this went on for hours on end, yet somehow, I did not get the chance to be scared nor bored as I was busy gaping (and trying to capture) the spectacular terrain.
I snapped this shot using my phone while the bus was speeding through the notorious highway, Halsema.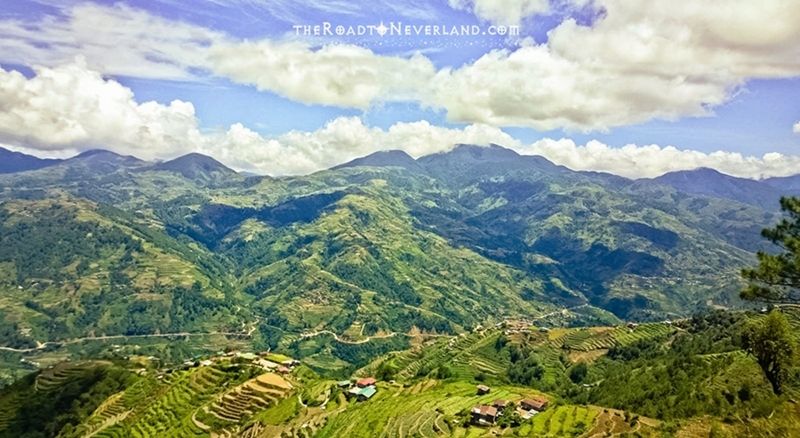 Ladies and Gentlemen, The Cordilleras!